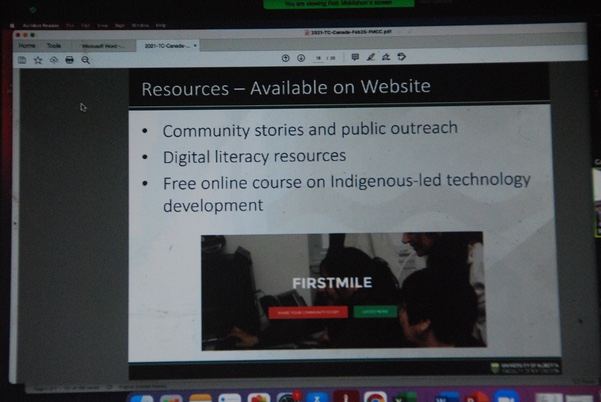 Telecommunities Canada Zoom Presentation:
February 25
Rob McMahon presents on First Mile.

Rob is associate professor with University of Alberta Political Science Media and Technology.

Click here to listen to Rob's presentation and the TC discussion.

Ivan J, of Flat Bay and St. George's participated in the discussion and was invited
to join the group by TC president Marita Moll.

Click here to see information about the historic Caribou, a Mi'Kmaq newspaper
edited by Ivan White Senior (Ivan J's father).